Pandell Projects 5 Just Released
September 16, 2019 – Pandell is excited to announce a new version of Pandell Projects was released today. Version 5.0 helps Land Brokers and Energy Operators organize project data much more efficiently. It features a new Parcels module, a new Titles module, Wells, U.S. support, and several design changes that improve the overall user experience.
New Parcels Module
The brand-new Parcels module provides enhanced legal description management using a central repository for all parcels of land and added support for U.S. Survey Types, Subdivisions, and Related Titles.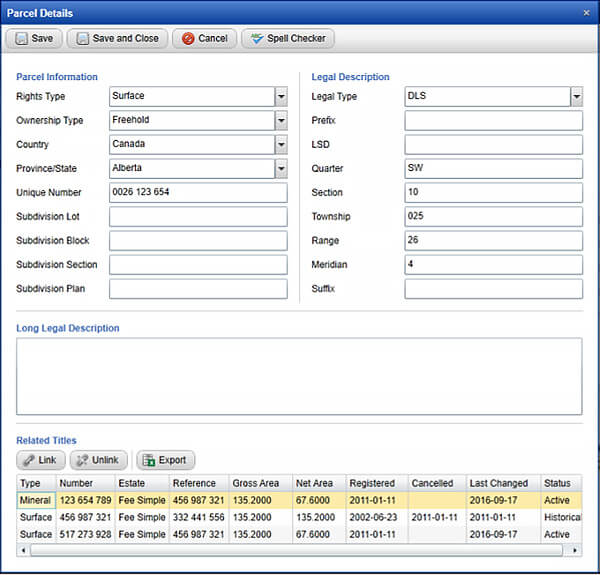 New Titles Module
The all new Titles module lets you see the full picture with key title information and added support for Acreage, Rights, Ownership, Related Parcels, Documents, and Mineral details.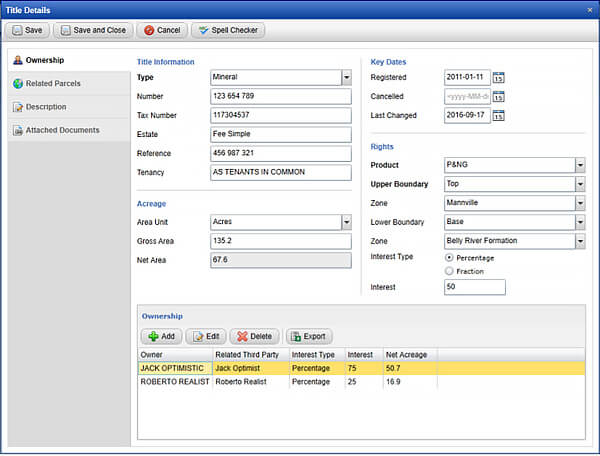 Real-Time Communication
Projects integrates seamlessly with our cloud-hosted communications portal, Pandell Connect®. Brokers and Operators communicate in real-time by managing third-party requests, consultation work, and stakeholder communication directly through the portal from within Projects.
Upgrading to Projects V5
Since Pandell Projects is conveniently web-hosted, it's already been seamlessly rolled out to all users at no cost and with no downtime. To reach any of Pandell's extensive client support services including FAQ documents, tutorial videos, and our live help desk, visit https://help.pandell.com/ or email help@pandell.com.
For more information or a free demo of Pandell Projects, contact our sales team anytime.
Phone: 1.855.PANDELL (1.855.726.3355)
Email: sales@pandell.com
Learn more about Pandell Projects.
---
---
About Pandell
Pandell is an industry leader in delivering Software-as-a-Service (SaaS) solutions to 500+ energy companies in Canada, the USA, and abroad. Our customers range from startups to major enterprises across energy sectors including oil & gas, pipelines, utilities, mining, and renewable energy. Our cloud-hosted product suite helps finance, land, and field operations run their business more effectively; while our enterprise division builds and manages large-scale web portal applications that facilitate work across organizations. Combining the strength of our industry experience, Lithium™ technology, and practical software subscription model, we are Crafting the Future of Energy Software.