Analyze with Real-Time
Net Results
Batch reporting limits your ability to know exactly where your financials stand until the end of the month. Pandell JV processes your partner transactions in real time so you have a live view of your net financial and operational data, any day of the month.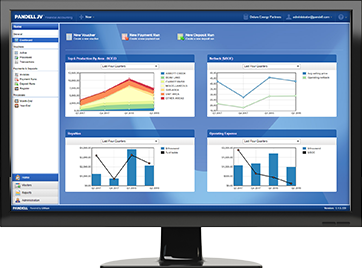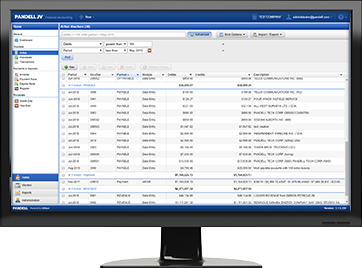 Find Data Fast with
Flexible Grid Reporting
Companies choose Pandell JV because its unique grid technology enables you to quickly compile, save, and export information tailored to your specific business needs. Drill down to view source data at either the voucher or reconcile levels.
Share Data with Payables,
AFE, PA & Land Systems
Pandell JV has pre-built data adapters and InfoLinks™ to easily share data with your other back-office systems. Streamline information between your financial, operations, and land systems and gain tighter controls with auditable history.