Uncover Revenue with
Unrestricted Back-Billing
If your lets agreements are tucked away in a stack of file boxes somewhere, there's probably years of unbilled revenue hiding away in there too! Roads' invoice generator gets those billings out of the boxes so you can put cash in the bank!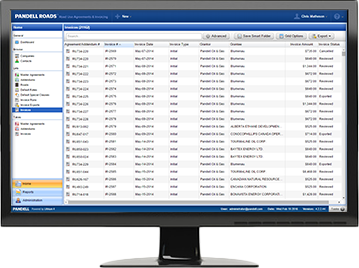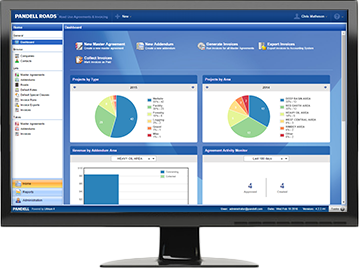 Review Rolled-Up
Project & Revenue Data
Roads gives you three powerful ways to analyze live road use data. Review a dashboard of summary charts; create & export saved reports via smart folders; or slice and dice data any way you like with customized grid searches.
Visualize Your Data
with Interactive Mapping
Manually compiling project data is time consuming and error prone. Pandell Roads plots agreement and project data on a map so you can easily spot mistakes and be confident that your information is accurate.