Collaborate with Your Brokers in Real-Time
Escape the tedious and time-sensitive task of compiling and sending project file updates via email. Pandell Projects gives Brokers and Producers the ability to track, communicate, and report real-time details of a project, securely over the web.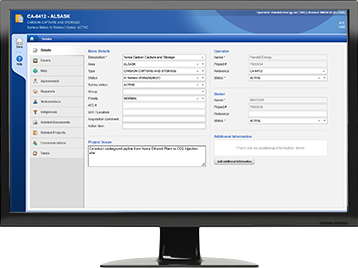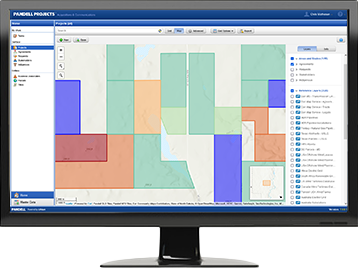 Map Your Projects to "See" Data & Fix Errors
Identifying errors on a spreadsheet full of data is like finding a needle in a haystack. Pandell Projects plots agreement and project data on a map so you can easily spot mistakes and be confident that your information is accurate.
Create Documents & Detailed Reports Faster
You're not in Kansas anymore. Pandell Projects takes you to a world where standard surface documents are created with the touch of a button. Auto-generate agreements and notifications, or export a quick report for analysis.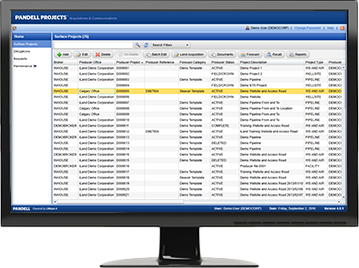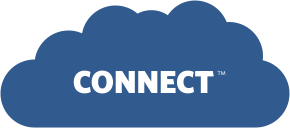 Submit Requests & Get Consent via Pandell Connect
Projects integrates directly with our new web-based consent portal, Pandell Connect. Submit requests, communicate with stakeholders, and exchange consent documents, all from within Projects.