View your Holdings on 2D & 3D Land Grids
Pandell LandRite uses LandGrid™ technology to plot your holdings on interactive map-like displays. Get a clear picture of your geographic data by viewing 2D grid and 3D cube representations of your surface and mineral assets.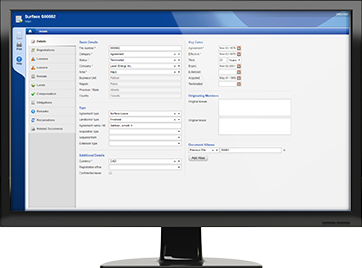 Achieve Better Data Integrity & Avoid Errors
Companies choose Pandell LandRite for its rigorous data validation engine and extensive data fields. Information going in is ensured to be complete, standardized, and most importantly, easily found when it needs to be.
Search and Report with Maximum Flexibility
Choose from over 100 industry-standard reports or easily filter and save any of your search criteria to create your own fully customized Excel exports. Whether pre-fab, or a la carte, Pandell LandRite has a report to meet every level of your business.